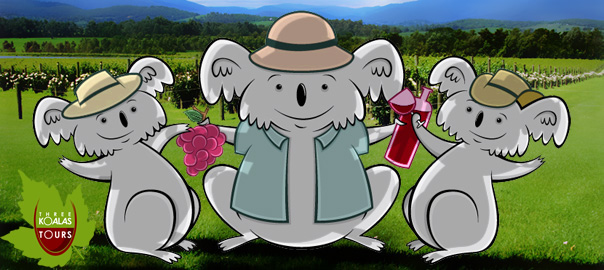 Melbourne wine tour company – THREE KOALAS WINE TOURS – offers private, boutique wine tasting tours of top Yarra Valley wineries for a very reasonable price. We cater for overseas travellers, families, and groups of friends or colleagues who would like to visit the beautiful Yarra Valley on a personalized itinerary, taste premier regional wine and produce, and have a fun and memorable day that will suit all budgets.
---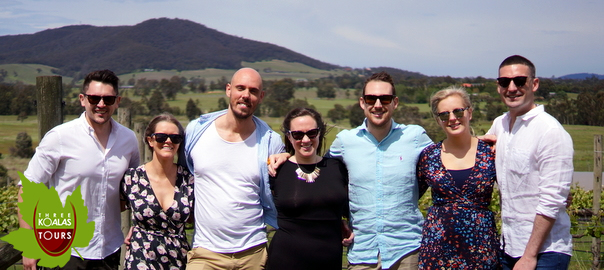 FULL DAY PRIVATE YARRA VALLEY WINERY TOUR will treat you to a private wine tasting at 4 to 5 of the Yarra Valley's best wineries. You will visit the right mix of boutique, small and large wineries and sample a variety of delicious local wines and produce.
---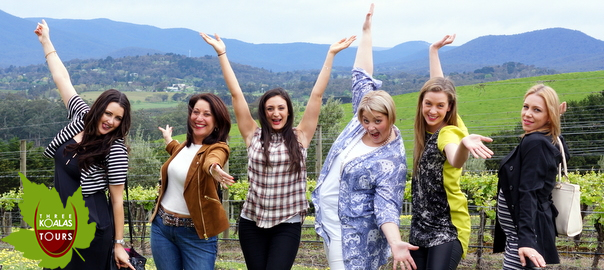 HALF DAY PRIVATE YARRA VALLEY WINERY TOUR would be ideal if you have other plans for that morning or afternoon, but would still love to have a quick taste of what the region has to offer. We will take you on a private wine tastings to 3-4 of the top wineries…
---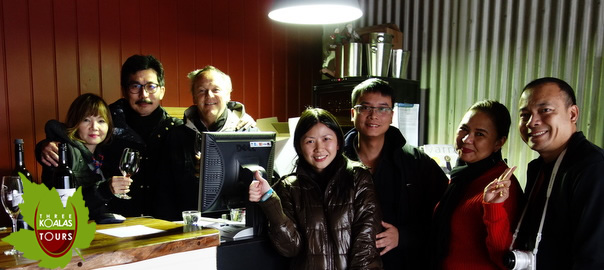 PUFFING BILLY, WILDLIFE & WINE TOUR is the most essential tour of the region. Starting with the ride on "Puffing Billy" the steam train, following with an Aussie wildlife at Healesville Sanctuary and ending with famous Yarra Valley wineries! The MUST DO Melbourne tour for all overseas visitors.
---
MIDWEEK WINE MADNESS TOUR Book the Full Day Yarra Valley PRIVATE Wine Tasting Tour on any Thursday, and receive an unbeatable MIDWEEK WINE MADNESS deal for your private group of 8 – 9! Save up to 33% off the standard tour price!
---
Private Wine Tours of Yarra Valley — How It Works?
Three Koalas Wine Tours operate ONLY personalized private winery tours of Yarra Valley wineries departing from Melbourne.
We can pick your private group up at any Melbourne CBD Hotel or other location (we recommend that one), or at any address in the Eastern suburbs broadly on the way to Yarra Valley, or your Yarra Valley holiday accommodation at Healesville, Warburton or Kinglake area. No charge, naturally.
Sorry! We don't do public tours and if you are after just 1 or 2 seats on the bus tour to Yarra Valley wineries, please excuse us as we will not be able to accommodate that request, guys. There are many other Wine Touring companies in Melbourne which are specializing in this type of tour services.
Our specialty — small to medium private groups of family, friends, colleagues or travel companions who would like to explore charming Yarra Valley and wonderful wineries there on flexible personalized itinerary, in the company of people they know and at their own pace.
If you are looking for flexible, relaxed and friendly yet informative and inexpensive winery tour experience, than Three Koalas Wine Tours would love to offer you our Yarra Valley Wine Tour just the way you like it.
BOOK YOUR PRIVATE WINE TOUR HERE